Irvan Kolonas
PLUS Founding Board and CEO at Vasham
In high school, the first book to change Irvan's worldview was "Banker to the Poor" by Muhammad Yunus. He loved Yunus's idea of what a social business is: an organization that sells a product/service that has direct social impact not for free but for a price, to create sustainability and scale. It was also surprising for Irvan to learn that individuals facing life-threatening situations borne out of extreme poverty were often more financially credible with lower default rates than middle-class Americans. Today microfinance is well established, however thirteen years ago that concept was revolutionary. Once he understood the social and financial truths about lending to the poor, he knew it was to be his life purpose. Coming from a big business family, it has been a tough decision to decide to run a social enterprise, but he knows that Vasham is one large step towards the fulfillment of his greater purpose.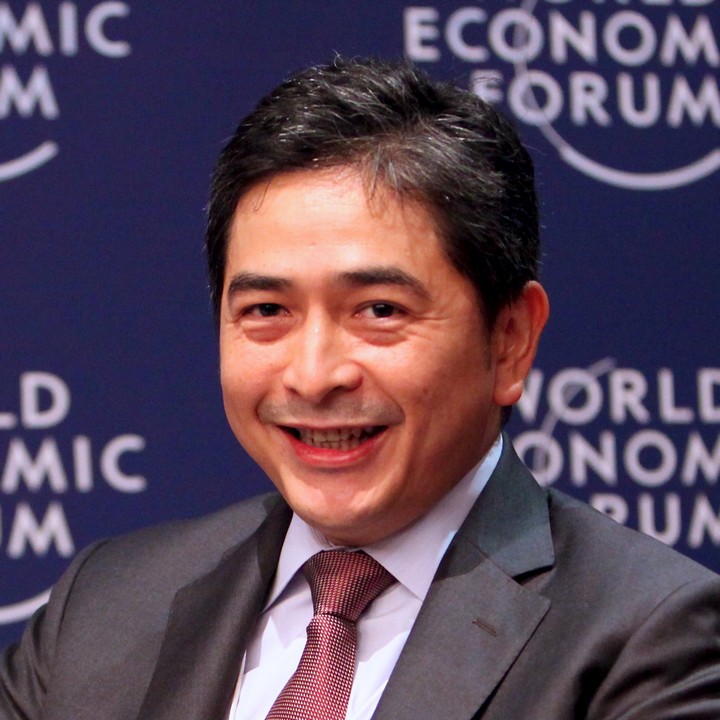 M. Arsjad Rasjid P.M.
PLUS Founding Board, President Director and Group CEO, PT Indika Energy Tbk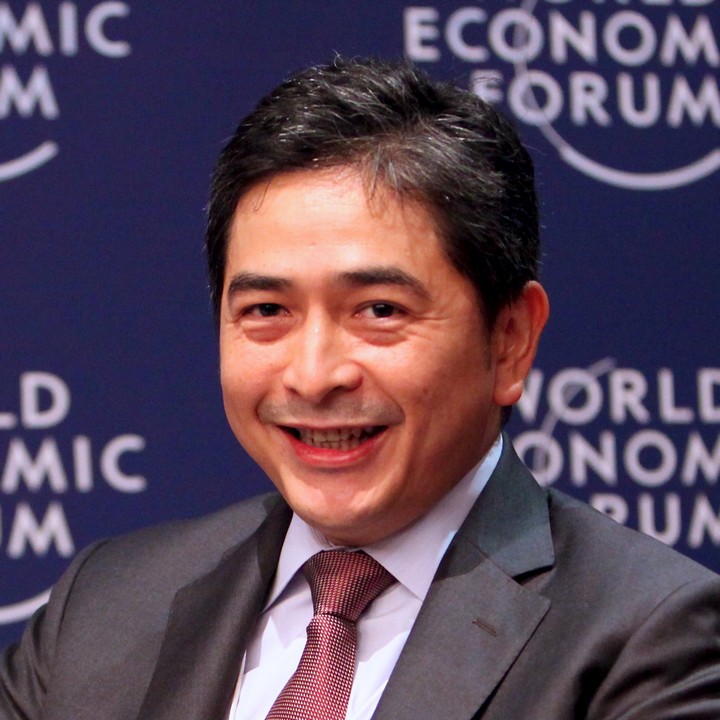 M. Arsjad Rasjid P.M.
PLUS Founding Board, President Director and Group CEO, PT Indika Energy Tbk
Appointed as President Director of Indika Energy in April 2016. Previously he was Vice President Director of Indika Energy from May 2014 to April 2016. Arsjad Rasjid joined as President Director of Indika Energy in 2000 as recorded in Deed Number 31 dated 19 October 2000.
Presently he also holds the positions as President Commissioner of PT Mitrabahtera Segara Sejati Tbk. (since 2010), PT Indika Indonesia Resources (since 2016), PT Indika Logistic & Support Services (since 2015) and PT Indy Properti Indonesia (since 2014). Commissioner of PT Indika Mitra Energi (since 2010), Kideco (since 2017), Tripatra (2007-2015), PT Indika Multi Energi (since 2015) and PT Indika Energy Infrastructure (since 2016). President Director of PT Indika Inti Corpindo (since 2016) and PT Indika Infrastruktur Investindo (since 2016).
Arsjad Rasjid studied at the University of Southern California in Computer Engineering in 1990 and earned his Bachelor of Science in Business Administration in 1993 from Pepperdine University, California, USA. In 2012, he completed the Executive Education on Global Leadership and Public Policy for the 21st Century program at the Harvard Kennedy School, USA.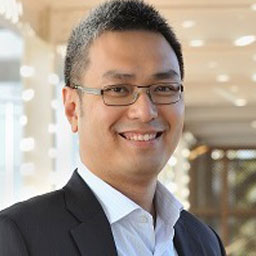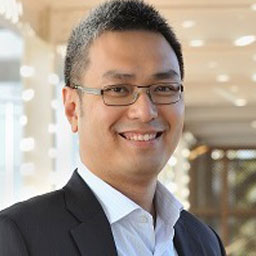 Yulius Yulius
PLUS Founding Board, Partner and Managing Director at The Boston Consulting Group
Yulius leads BCG's People & Organization and Operation practices in Southeast Asia.
Since joining BCG, Yulius has led various strategy and organization/operation transformation programs with leading agribusiness, mining and manufacturing companies across Southeast Asia. He has extensive experiences in organization re-design, delivering cost-reduction programs, and managing large-scale change.
Yulius also leads BCG's Social Impact Practice Network in Southeast Asia, where BCG strives to drive social impact through its ongoing work with local and global social impact partners.
Before joining BCG, Yulius worked as a consultant and database administrator at KPMG in Indonesia.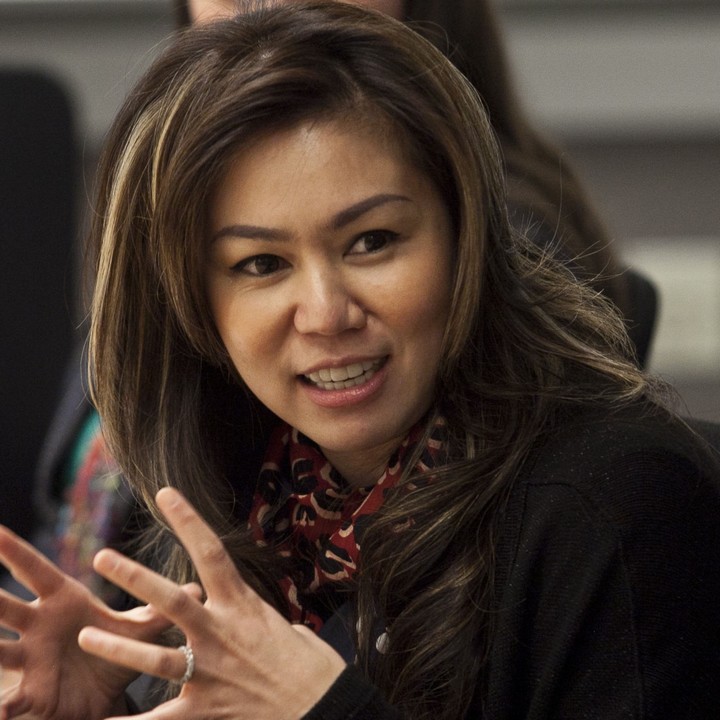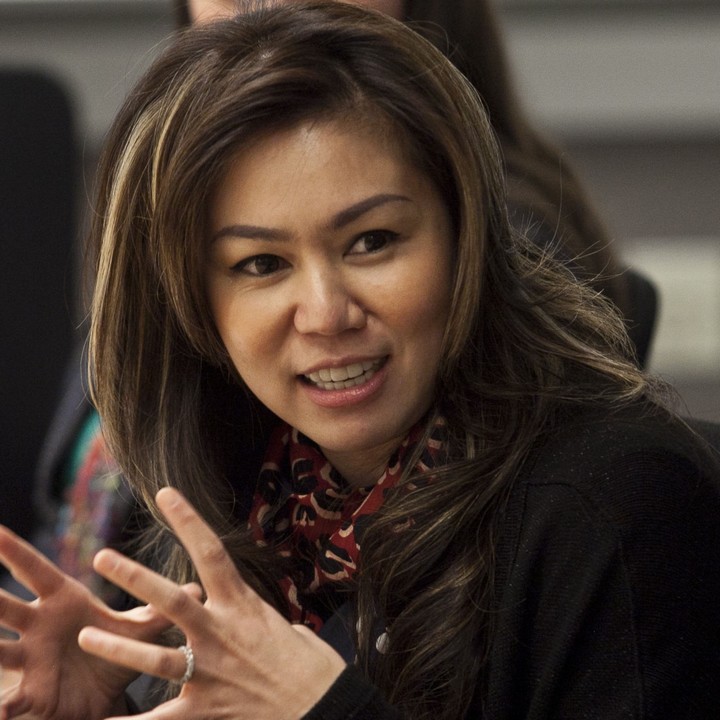 Veronica Colondam
PLUS Founding Board and Founder and CEO of Yayasan Cinta Anak Bangsa
Veronica Colondam is the Founder and CEO of YCAB Foundation. Since 1999, YCAB Foundation has evolved into a group social enterprise that focuses on youth empowerment. Her dream is to bring Indonesia origin social enterprise into the global map and to create measurable social change through education and economic empowerment.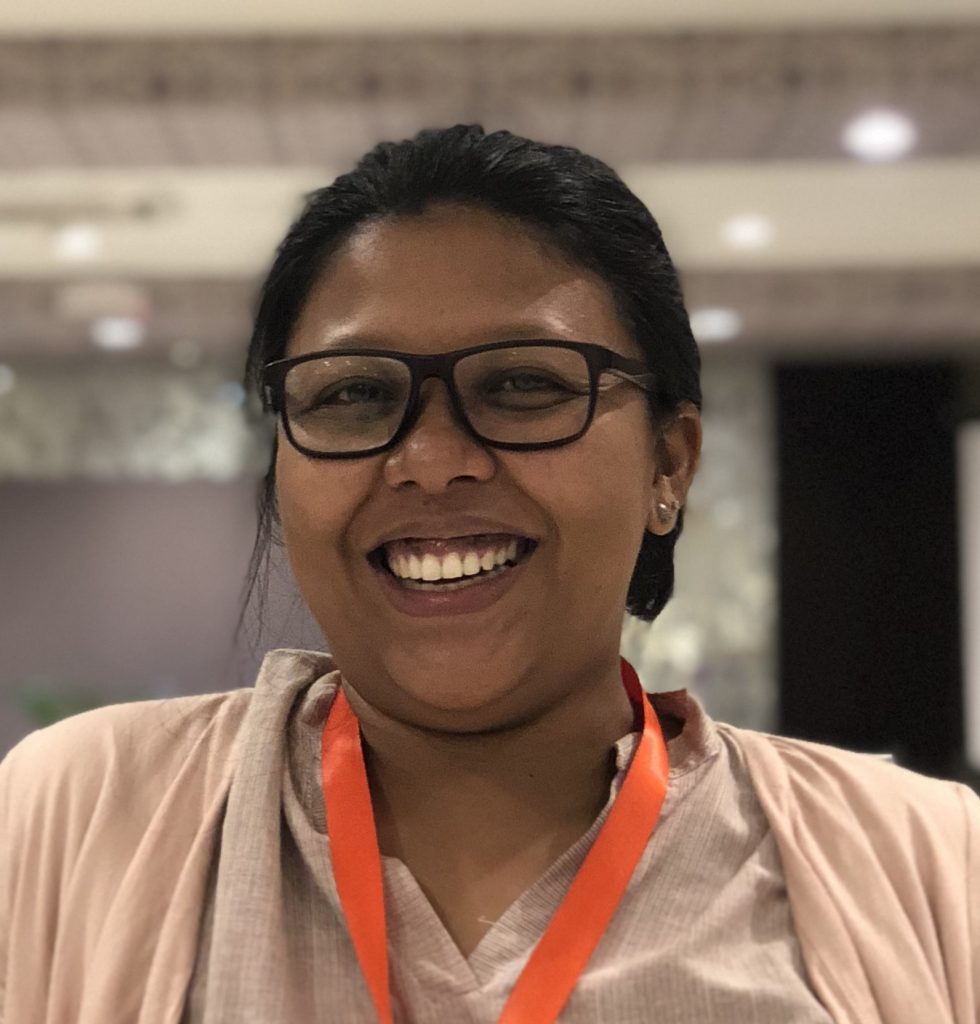 Pritha Oktania Aritonang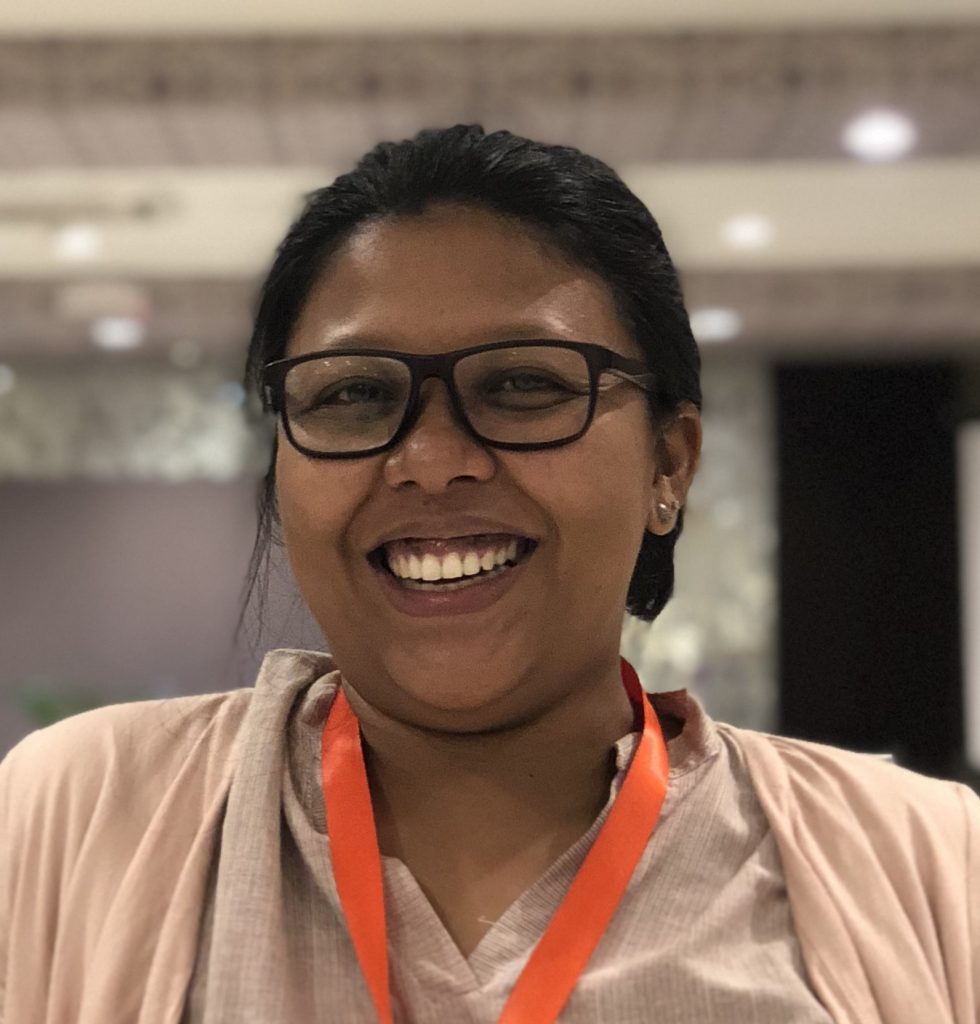 Pritha Oktania Aritonang
Project Coordinator for PRO-WOMEN Project in Lombok.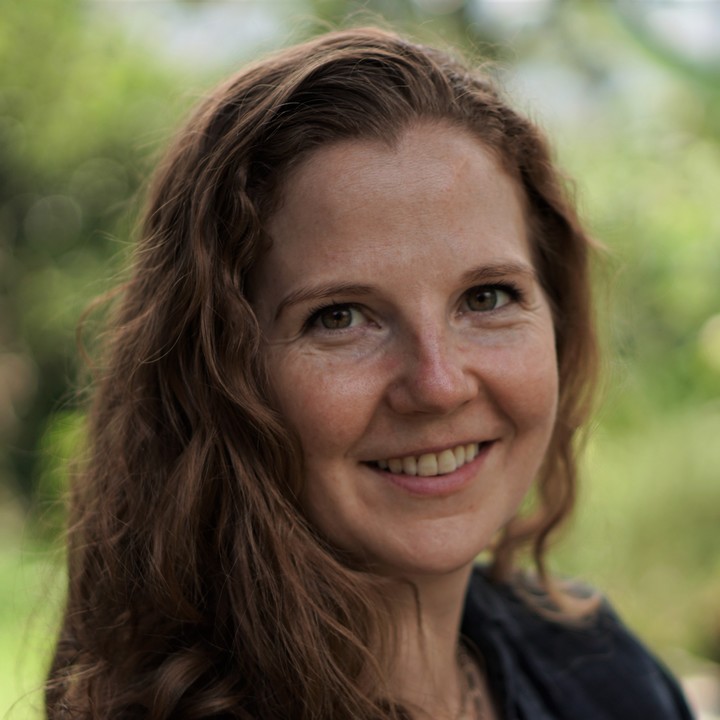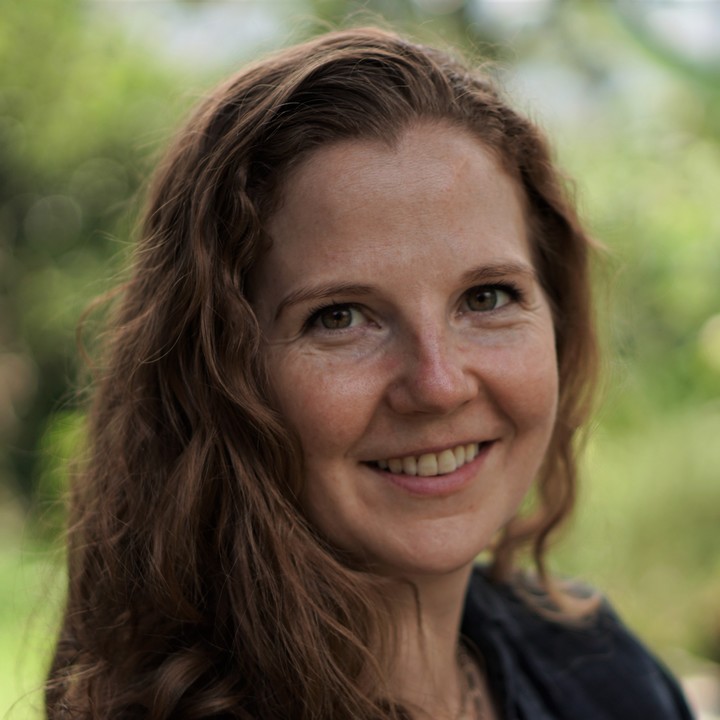 Kaitlin Shilling
PLUS Advisory Board
Kaitlin has spent her career creating impact. She builds on a broad skill set to develop innovative strategies that reach across industries and bridge diverse groups. Passionate about social entrepreneurship, rewarding partnerships; and innovative approaches to challenges in development. Experience in Indonesia, Myanmar, Afghanistan, Liberia, Haiti & Kyrgyzstan.
Kaitlin established an online platform, PLUS, that connects social entrepreneurs to opportunities and helps them grow by offering business consultations. PLUS is the go-to resource for information on social entrepreneurs in Indonesia, and is the first to develop a publicly available directory of social enterprises across the country.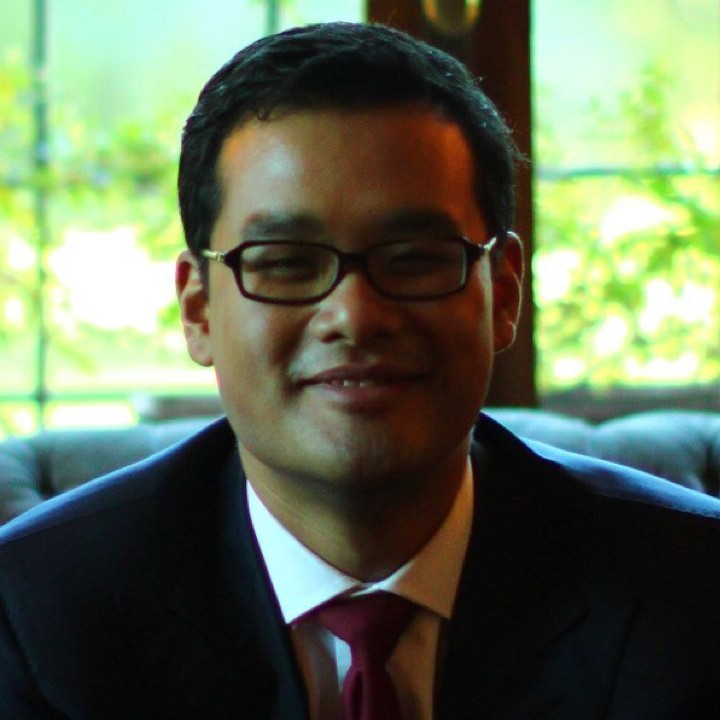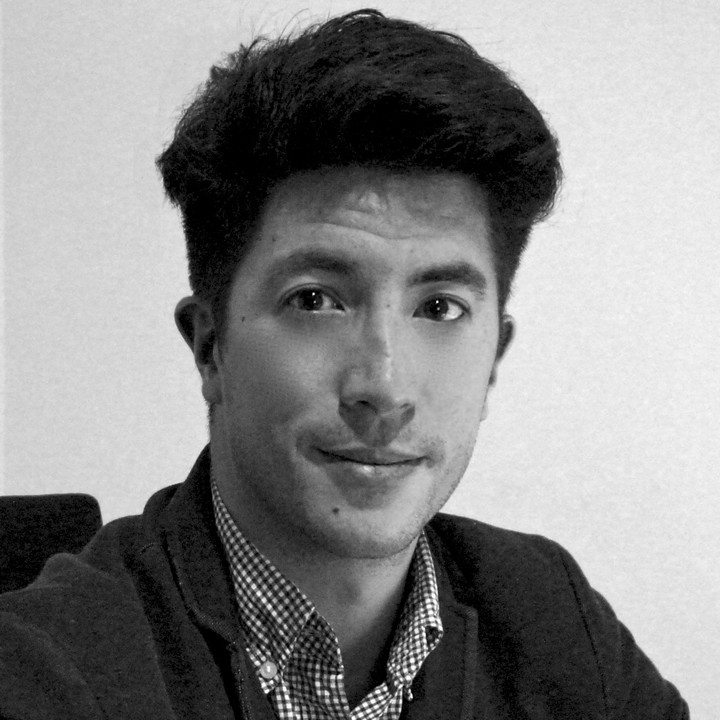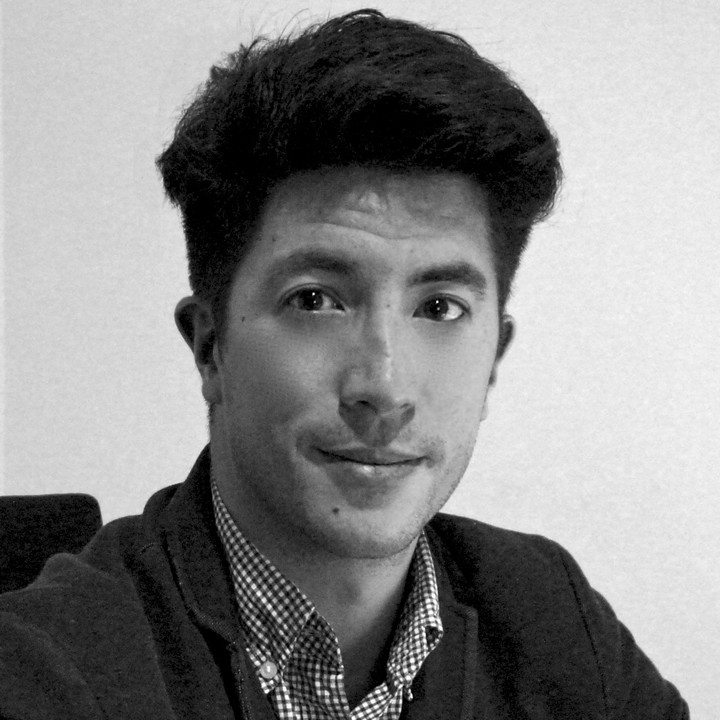 David Soukhasing
PLUS Advisory Board & Head of ANGIN
After a career in Private Equity and startups, David landed in Indonesia in 2013 to manage the accelerator program and investments of a global impact investor supporting high-growth double bottom line companies. He then joined IMJ Investment Partners (Spiral Ventures), one of the most active tech seed venture capitalist in Southeast Asia. David has been leading ANGIN since 2015. He graduated with a triple Master Degree in Corporate Law, Finance and Public Relations.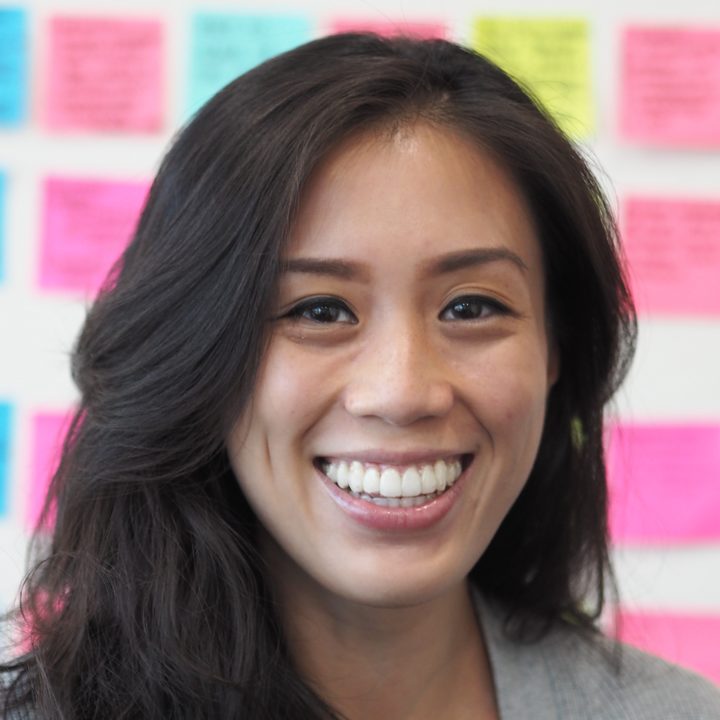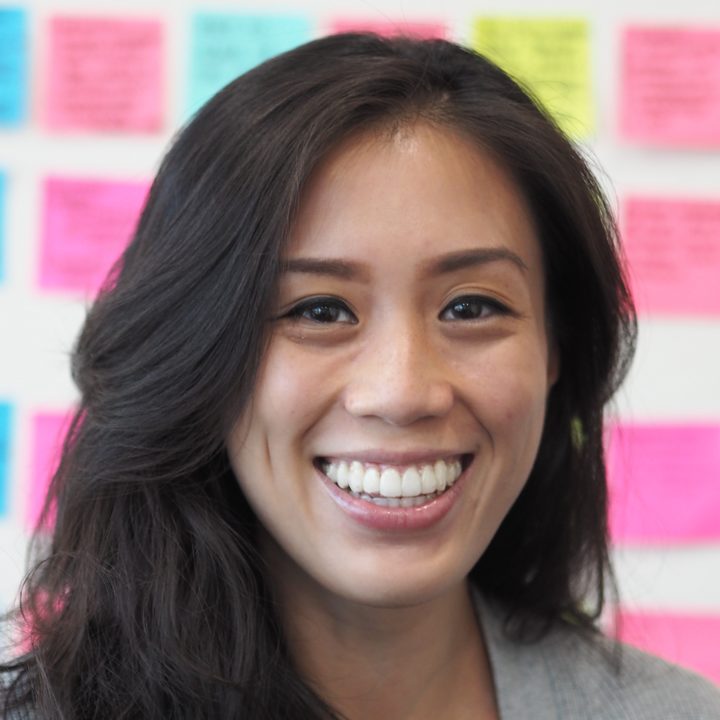 Stephanie Arifin
Director
Stephanie comes to PLUS with global experience in both the for-profit and non-profit sectors and she is excited to combine those perspectives in support of social entrepreneurs. She led various marketing efforts at Habitat for Humanity after founding her own company, which provides her with a perfect foundation to support social entrepreneurs on their journey.
A strong believer in and deeply passionate about the power of social enterpreneurship and all its possibilities, Stephanie is excited to grow PLUS into an even more inclusive organization, lifting up social enterprises and helping them to increase their social impacts throughout and beyond Indonesia.
Novi Meyanto
Project Manager
Novi's daily life at PLUS varies from meeting and talking to social entrepreneurs, managing PLUS' internal projects to handling PLUS' social media (a.k.a instagram stalking). She wants to contribute in helping the growth of social enterprise and the ecosystem by doing whatever she can to get the message across: which is that doing business while doing good is awesome!
Fun fact: She always find flowers and cat fascinating. Her dream is to retire in a flower farm with lots of cats (or dogs!)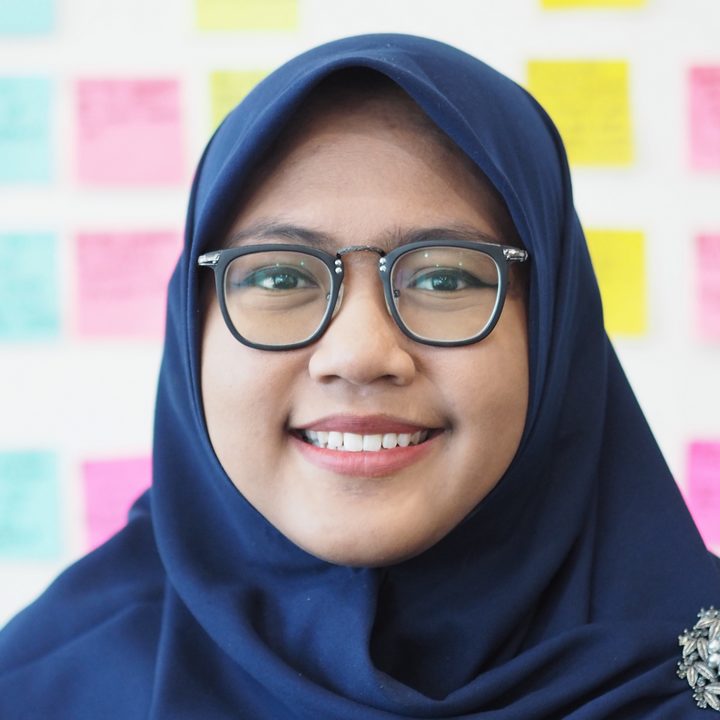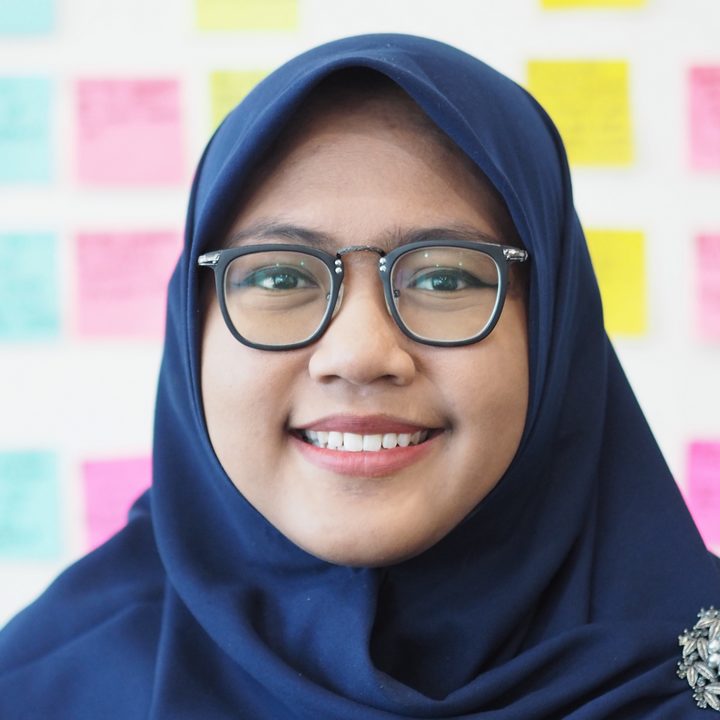 Nur Izzatul Muthi'ah
Sr. Assistant Project Manager
Ica is a Social Entrepreneurship and Community Development enthusiast. Her concern on poverty alleviation, education, and women empowerment lead her to be actively involved in several social service programs during college. She began receiving exposures on social entrepreneurship on 2016 when she took participation at Community Leaders, a leadership and development program by Ghadan Foundation, and then continuously working on her social enterprise. Recently, she is in PLUS as Sr. Assistant Project Manager, where she delightfully develop content and managing events in order to support social entrepreneurship in Indonesia.
Fun fact: Her retirement plan is to spend her days living in a horse ranch and do crafts.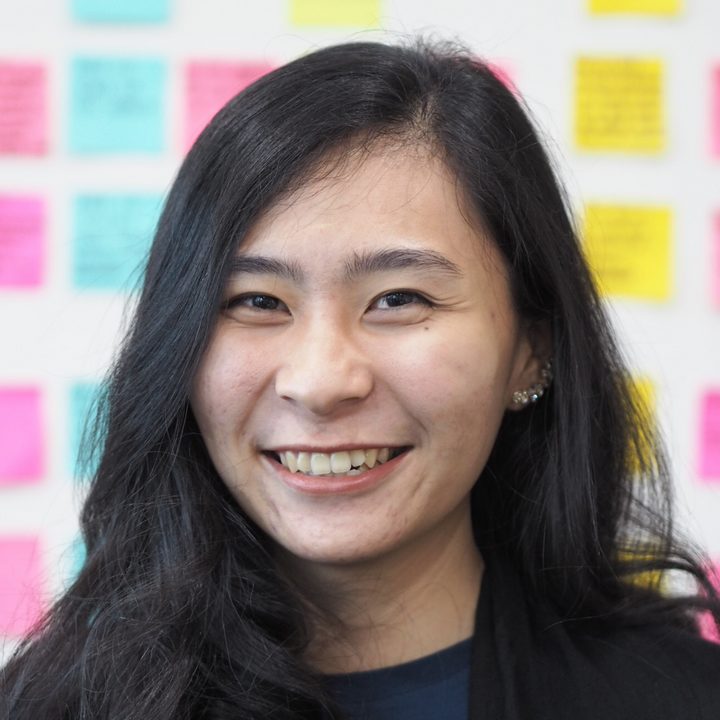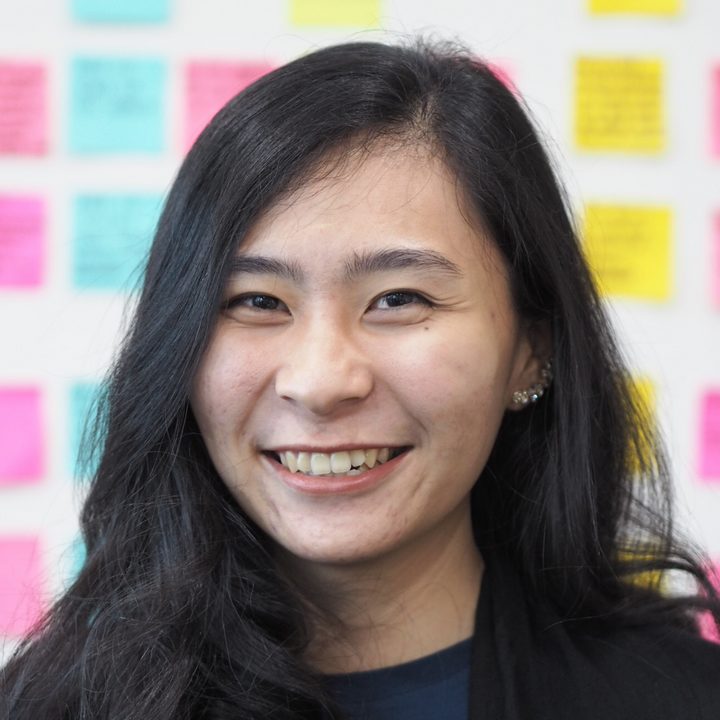 Gabriella Gracia
Project Associate
Graduated from psychology faculty in Universitas Indonesia, Gabriella has long been interested in business and culture. She took a leap of faith by joining PLUS Research Internship in the last term of university and eventually continued to work as a project associate upon graduating. She is beyond grateful to have the chance to know and make a change in social enterprise ecosystem in Indonesia. Though small, she believes every small change can make the world better.
Fun fact: She loves Japanese culture and is currently learning Japanese language, at last.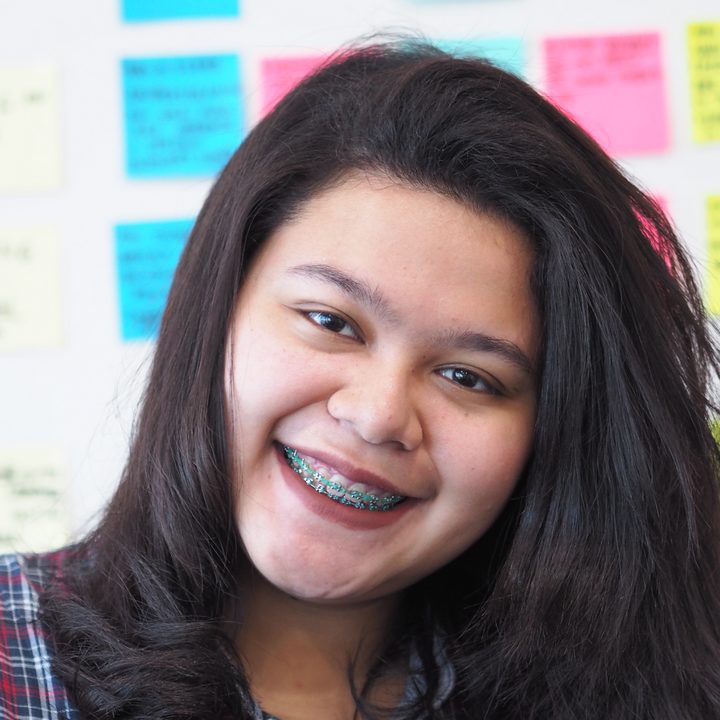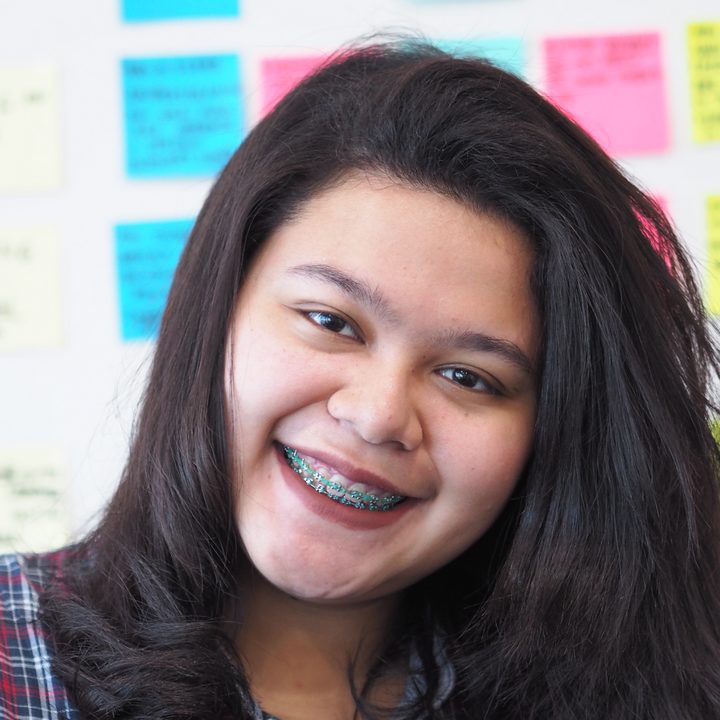 Winda Khairani Ningtyas
Project Associate
As a former International Relations student, focusing her academic interest on International Development, Winda is in the quest for mainstreaming her knowledge. Her quest led her thoughts to discover that social entrepreneurship might be a strategic tool for fostering the development of marginalized community. In regard to this, her first encounter with social entrepreneurship ecosystem began when she joined PLUS team as a research intern, during her 4th year of college. Her entrepreneurship journey might be anew, yet her previous leadership experience on several student organizations and as a research intern on international NGO, local think tank, and Coordinating Ministry of Economic Affairs, hopefully might convey additional perspectives to SE ecosystem. At PLUS, Winda serves as Project Associate, responsible for assisting and coordinating projects in PLUS, developing programs and activities for community outreach and engagement, implementing and executing a range of internal projects, and managing PLUS' presence at various events.
Fun Fact:
1. She is a gym freak (or, in other words, "gym marketing freak", so that she could get 1-month free membership).
2. Her stomach can bear 3 packs of Indomie in a row.
3. She is a passionate Twitter's thread and meme hunter.
Only two out of three are the truth. Choose wisely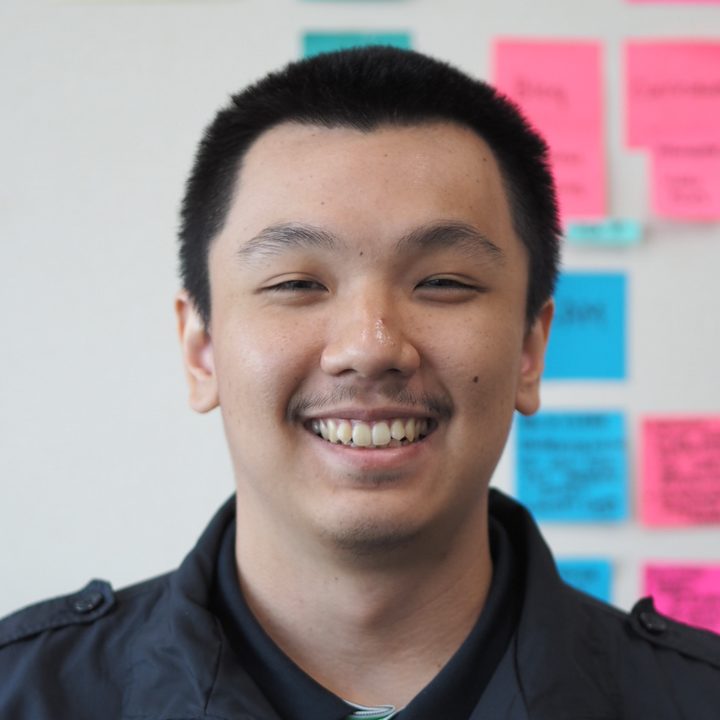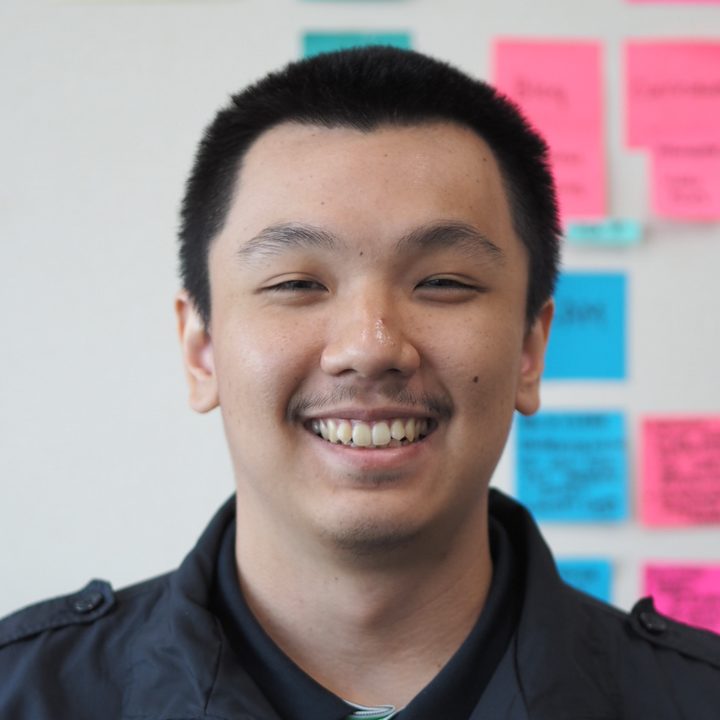 Arden Susanto
Project Associate
Upon graduating from Coventry University in 2017, Arden took an internship opportunity in Singapore as a Research Analyst for a global expert network. After gaining extensive knowledge on the expertise consulting industries, he found out that social sector was going to be his next destination. While waiting for the opportunity, he worked as a Short-term Business Analyst for a Thailand-based company, before joining PLUS as a Project Associate. At PLUS, Arden works on research, consultation and data analysis projects both for PLUS' external and internal project.
Fun fact: He has a huge interest in the startup field and its vertical, a peanut sauce lover, and a money saver 😀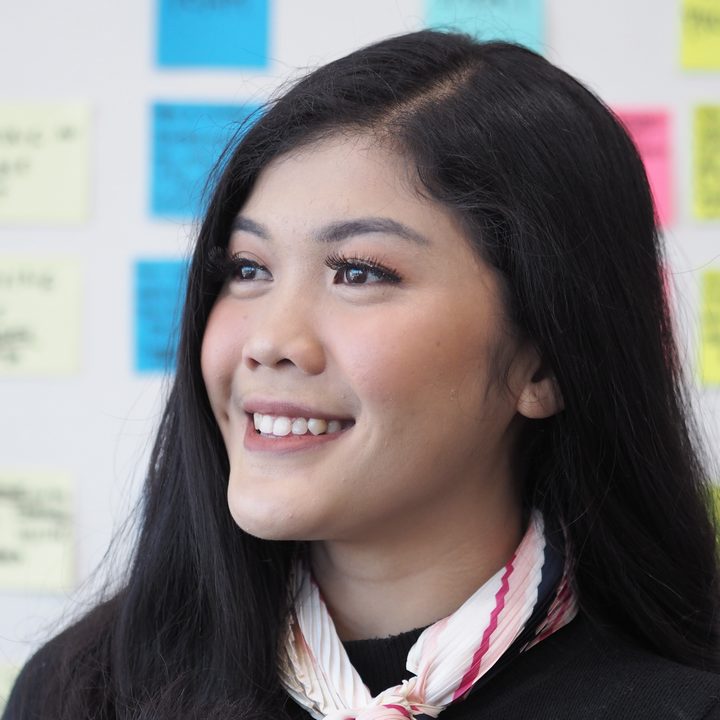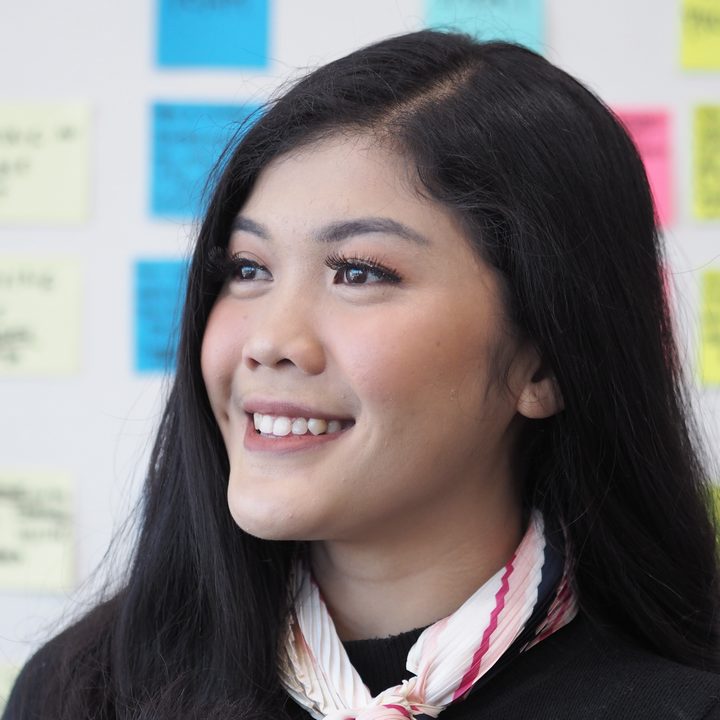 Ni Nengah Mariska Nareswari
Design Lead
Graduating from Universitas Indonesia, bring fresh ideas on how to create visual in audience point of view. Not only for pleasing human eyes, but Chika is also really passionate about helping others to build their personal visual branding. Chika believes every person have their right to shine with their potential through personal branding, one of them is through visual.
Fun facts: a competitive hip hop dancer, sweet tooth, one of Jakarta tourism ambassadors.