Dear PLUS Friends,
Sadarkah kamu? Saat ini kita hidup di masa dimana membangun kolaborasi dan berjejaring sosial merupakan suatu keharusan. Banyak usaha yang akhirnya gulung tikar karena memaksakan diri bergerak sendiri, menganggap usaha lain adalah kompetitor yang harus dihabisi. Bahkan sampai dikutip oleh kumparan.com, berkolaborasi merupakan modal untuk keberlangsungan suatu usaha. Saat ini adalah waktunya kita mulai melirik ke era berjejaring dan berkolaborasi, bukan hanya berkompetisi. Salah satu cara kita agar tidak kalah berkompetisi adalah berkolaborasi dengan kompetitor kita. Ingat kata pepatah, sendiri kamu bisa, bersama kita luar biasa.
Nah, untuk itu PLUS ingin menyampaikan kabar gembira nih untuk kita semua. PLUS akan segera meluncurkan komunitas usaha sosial di 5 kota besar di Indonesia loh. Komunitas ini memungkinkan para pelaku usaha sosial untuk mendapat wadah berjejaring dan berkolaborasi satu sama lain membentuk suatu ekosistem usaha sosial yang berkelanjutan. Menarik, kan? Mau tau dimana saja dan kapan saja? Ayo cek, apakah kotamu menjadi salah satunya!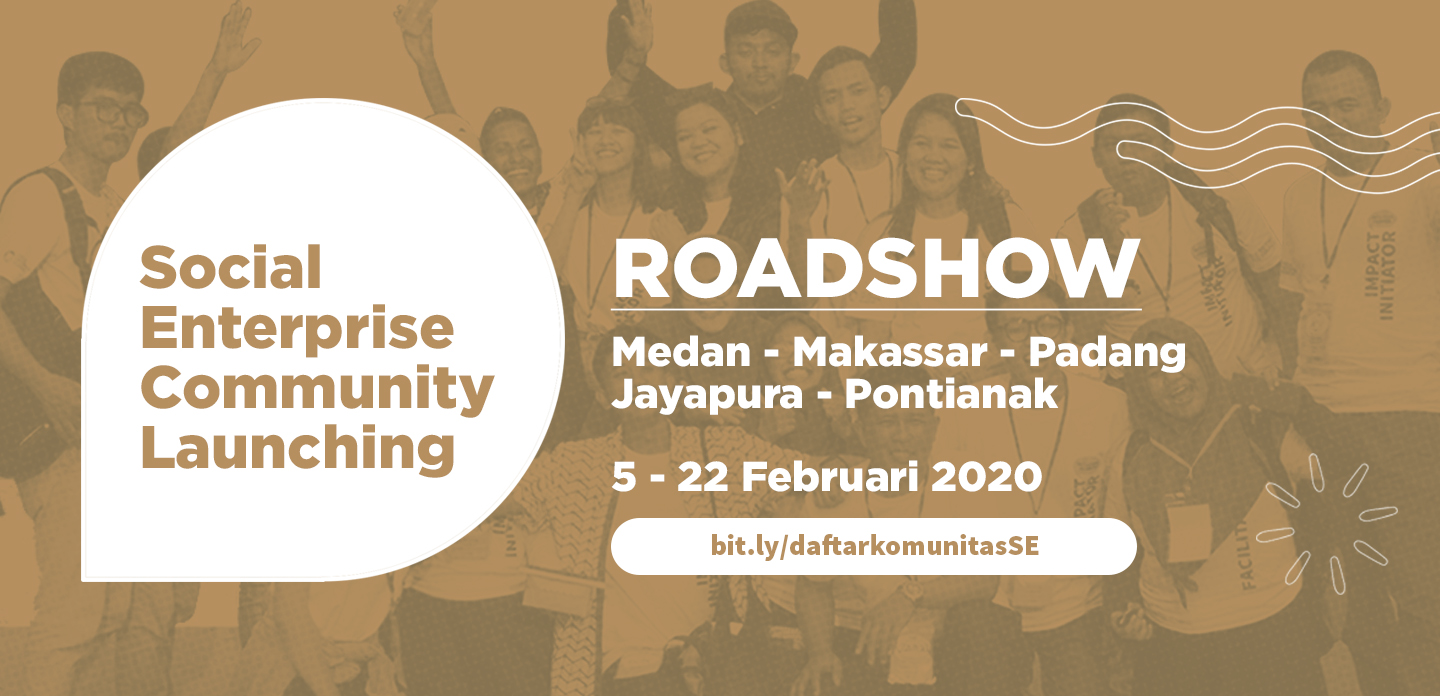 Tempat: to be decided (Jayapura)
Waktu: Sabtu, 22 Februari 2020 pukul 09.00 - 15.00 WIT
Untuk teman-teman yang berada di kota tersebut dan merasa tertarik bisa ikutan nih. Ayo segera daftarkan dirimu, karena tempat yang disediakan sangat terbatas!!
Pendaftaran: http://bit.ly/daftarkomunitasSE